Written on October 30, 2020
Thank You for your Kind Donation!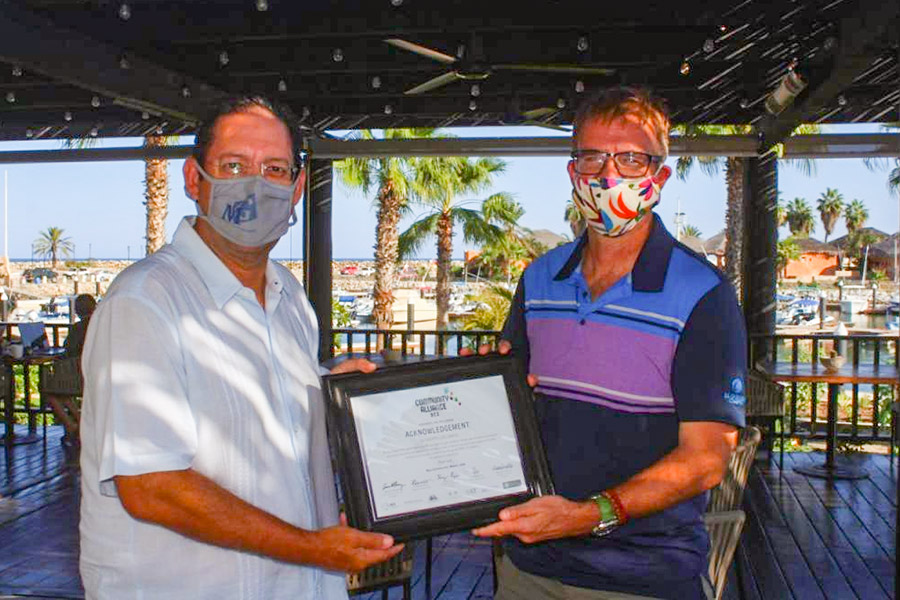 The "Alianza Comunitaria de B.C.S" gave a recognition to the Puerto Los Cabos Homeowners Association for their kind donation this year during the lockdown.
Marisa Comella, Executive Director of the Los Cabos Children's Foundation and board Member of the Alianza Comunitaria de B.C.S expressed in a meeting and to the press, how the community of Puerto Los Cabos, the homeowners, Hotel El Ganzo, El Ganzo Community Center, Grupo Questro and Fundacion Questro never hesitated on lending a hand. Many people helped by delivering food, donating money, even cooking for families in La Playita.
216,000 food baskets were distributed throughout the state, (90 thousand in Los Cabos), 97 families received help during the past 6 months. They also received medicine, supplies and attention.
"This is something we always do, but the pandemic taught us a lesson and gave us another motive, hurricanes bring us together and make us work as a team, but this time we came together united as a state, we are not only helping Los Cabos but all Baja California Sur and this is how it should be and continue".
200 groups, organizations and companies came together on this action, and there is a lot more to be done. For more information, see: www.acbcs.org.mx