Written on September 23, 2018
Los Cabos International film festival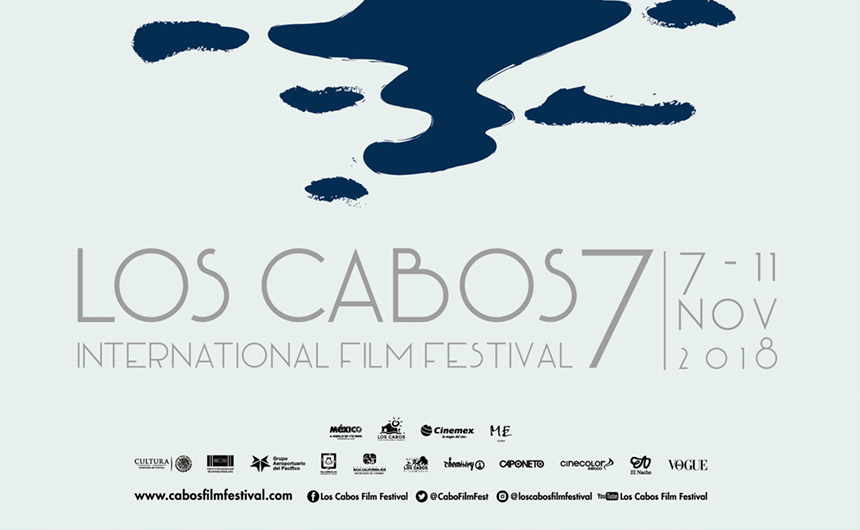 Is proud to present our 7th edition Los Cabos International Film Festival will celebrate a memorable 7th edition from the 7th to the 11th of November 2018, with a must-see program comprised of 41 national and international titles, of which 2 are world premieres, 17 are international premieres and 15 are Mexican premieres.
The Festival's industry platform, for its part, will celebrate one of its most ambitious editions to date, receiving over 300 professionals from the international film industry that shall meet over the course of four days at ME Cabo Hotel, to take part in over 400 encounters at the Los Cabos Industry Meetings, screenings and pitching sessions, activities that seek to create a synergy that will allow to continue to build ties between Mexico, the United States and Canada with the rest of the world.
The Festival, in partnership with Cinemex, Chemistry, CTT EXP & Rentals, Cinecolor, Talent On The Road /World Talent House, Art Kingdom, Marché Du Film and BOBO Entertainment, will award $6,995,186 MXN distributed among 14 prizes both in the Official Competitions (México Primero and Competencia Los Cabos), and the different financial supports offered by the Gabriel Figueroa Film Fund (Film in development, TV in development and film in postproduction – Work In Progress); added to this is the International Federation of Film Critics (FIPRESCI): Cinematographic Achievement Award. The winners shall be announced on Saturday the 10th of November during the closing ceremony.