Written on November 26, 2018
The Baja HA-HA San Diego to Cabo San Lucas Cruising Rally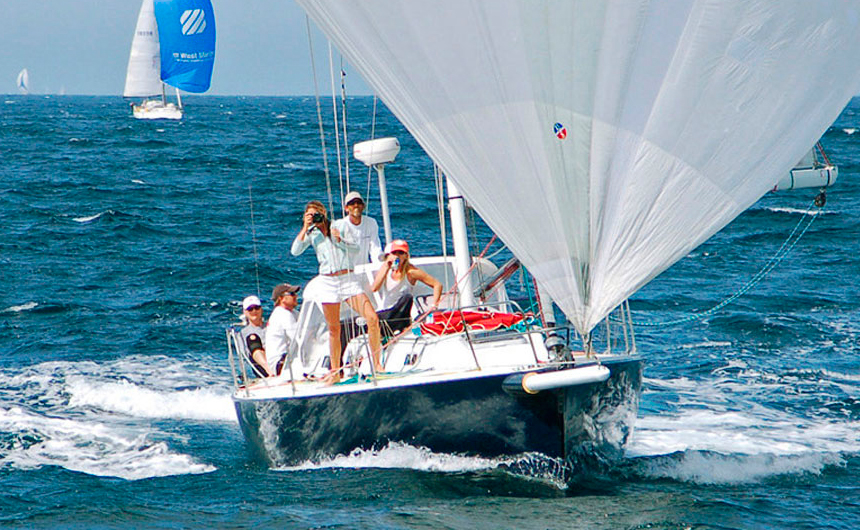 For most West Coast sailors and fans of the Latitude 38 Magazine worldwide, the Baja Ha-Ha needs little introduction… but for the rest of you, be assured this is one great event.
The Baja-Ha-Ha, now in its 25th year (wow!), is a cruiser's rally from San Diego to Cabo San Lucas which marks the beginning of the winter cruising season in the warmer regions of Mexico. Pretty much all comers are welcome, and the fleet regularly includes boats from 20 to 80 feet, from racers to cruisers to whatever tickles your fancy! The camaraderie and friendliness of the group is renowned, and the success of the event is clear: In the last running, some 150 boats were registered!
The Baja-Ha-Ha fleet leaves San Diego in late October of every year. There are two stops along the Pacific coast of Mexico designed to let crews rest and relax, enjoy the local scenery and culture, and intermingle in well organized beachside events. The first is in the large bay fronting the small town of Turtle Bay. The locals welcome the fleet into their midst, and there it's just the perfect way to ease into the cruising lifestyle. From there, it's southward bound to the remote Bahia Santa Maria. Not much there except for a beautiful bay and a sleepy fish camp outpost. But the fleet hosts shoreside activities, and a band has been known to make the long overland trip from La Paz to provide evening entertainment.
To learn more about the Baja-Ha-Ha, visit their site here, and contact us for details regarding participating with J/World. To whet your appetite, to the left are a bunch of photos from our various J/World Ha-Ha trips.
So what does any of this have to do with J World?
We here at J/World Sailing School offer individuals an opportunity to participate in the Baja-Ha-Ha on our boats, with our world class instructors. This is a great way to be a part of the fun, while improving your sailing and cruising skills. If you are new to coastal cruising, this is a perfect way to sample the waters (so to speak!) under the watchful eyes of our professional coaches… it is the ultimate cruising course. If you are a seasoned sailor, you can become an active member of the crew and head south without the hassles, expenses, and logistics involved in organizing your own boat. Come join J/World for the 2018 event. Now booking, with very limited space, so contact us for details.